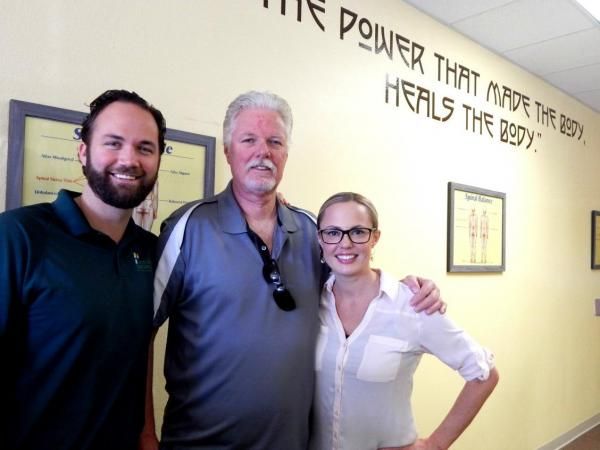 Kirk has been going to Chiropractors for over 32 years and has had some success with them but has not always enjoyed the neck adjustments and has never had full resolution of his symptoms. His Naturalpath suggested Family First Chiropractic because we utilize a different approach when adjusting, specifically the gentle Upper Cervical adjustment. He has suffered from neck pain, low back pain, and sciatica for 32 years and immediately after his first adjustment he started feeling better than he has in decades!
At his recent progress exam, he reported that not only are his symptoms of 32 years resolved but he is also sleeping better and has much greater range of motion. He has suffered from knee pain that he never really mentioned because he had seen several specialists for it. Nothing helped so he assumed he would just have to live with this pain. It wasn't untill it started going away that he realized the adjustments were also helping with this problem!
The biggest surprise occurred when he visited his Cardiologist and discovered that his blood pressure had significantly decreased, allowing him to cut back on his medication!
Dr. Dawn has also helped him with nutrition and recommended a cleanse that has helped him lose 19lbs. He said it best in his testimonial "I feel that I am living proof of the benefit of what they do so they can see it standing right in front of them. Thank you Dr. Dawn, Dr. Payton, and Dominick for being there for my wife and I!"
READY TO START YOUR
HEALING JOURNEY?
Contact us today to schedule your free consultation!