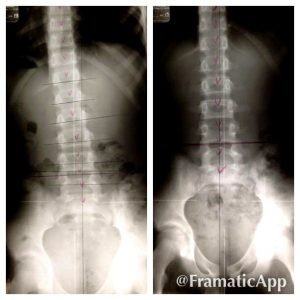 Active 13 Year Old Had No Pain
Mark and Debbie started care in our office and decided to get their son Cody checked for subluxations. He is an extremely active 13 year old; playing soccer, basketball, baseball, etc. So they wanted to make sure he is growing with a healthy spine.
Although he didn't have pain the doctors found Cody had a significant curvature in his spine. This could definitely cause future problems so he started on a light corrective schedule. After 12 weeks of upper cervical care, we re-x-rayed him. The changes we all saw were amazing!
Remember, as the twig is bent, so grows the tree!
READY TO START YOUR
HEALING JOURNEY?
Contact us today to schedule your free consultation!